Another 3 months down in 2015, only 6 more to go.
Big Change
The last couple of months has brought some crazy change to my life in both terms of career and personal life. These big changes have had a serious impact on my ability and motivation to write, as some people may have noticed with my lack of blog posts. I won't get into the personal life stuff, but career wise, I moved into a new position here at Conestoga College doing programming work for a non-IT department. It has many challenges since I am the only IT person here and I report to a non-IT boss.
I think this position will help me grow as a professional, regardless of if it is a short term or long term gig.
Blog Stats
There has been continued growth for my blog this quarter with a big jump in May. June had small growth, most likely to a lack of writing any posts.
I'm now sitting at over 160,000 total views for the year with my monthly views for the last three months being 25,211, 34,146, and 35,801. Averages per day have also slowly climbed with the last three months being 841, 1,101, and 1,193.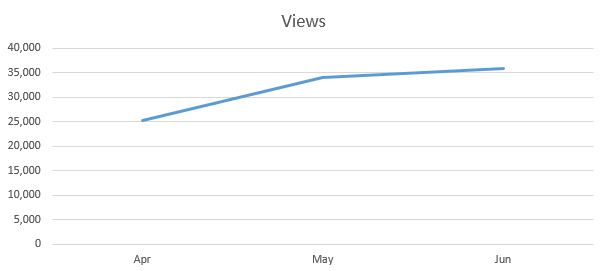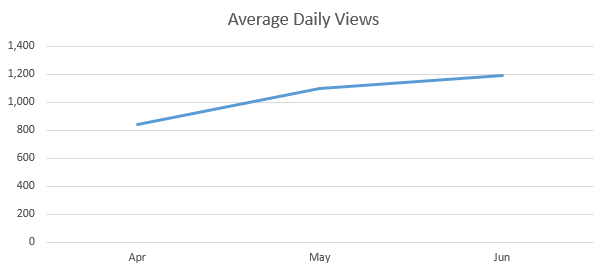 And just for fun, and context, here's what the year has looked like so far for both graphs. (You'll notice a general upwards trend)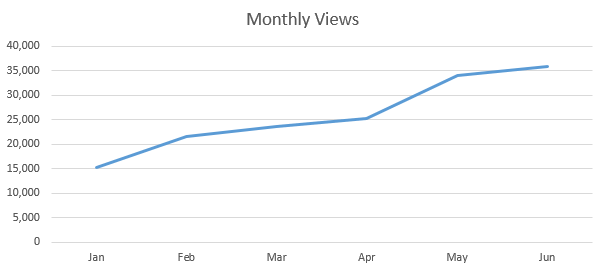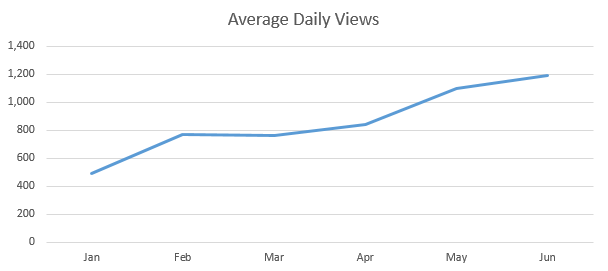 Top Performer
My Understanding Ionic's Side Menu post was still my top performer, as usual, with over 13,000 views this quarter. As expected, my 140+ Ionic Framework Resources post came in second place with over 10,000 views.
GitHub, StackOverflow, Forums, etc
Admittedly, I've basically been dead on these sites. Refer back to the Big Change section as to why.
Twitter
I've been steadily increasing twitter followers, now up to over 500, up from 385 from the last quarter.
Teaching?
I'm currently exploring the possibility of teaching part time here at the college. We'll see where that goes. That could be a big time consumer. However, it could also inspire more blog post ideas.
Conclusion
I'm keeping this brief and to the point because I think for the most part, the numbers are speaking for themselves. Hopefully these upward trends continue.