I've decided that on a quarterly basis I want to go back and review how I am doing in regard to my blog, career, git hub, etc. It will be very similar to my 2014 Year in Review. This may not be of interest to anyone but me, but I feel that this is a good way for me to reflect and I think there is some value in doing it in a transparent way. After all, it is you guys, my readership, that give me the stats to reflect on in the first place.
PS: I feel incredibly humbled to even HAVE a readership. So, thank you very much.
Blog Stats
Overall, the last three months have been incredible as far as growth of my blog. I've seen continued growth of total monthly views and views per day. In fact, it was only a week into March when I realized I have more views this year so far than all of last year combined! At the time of writing I have over 60,000 views where as last year I have 38,000 total. I also had my top day ever with 1,117 views.
Another huge milestone I passed recently was 100,000 total all time views. That was incredibly humbling.
So, what did the growth overall look like? In December 2014, I have 10,238 total monthly views. From January 2015 to March 2015 my view counts for each month were 15,188, 21,588, and 23,614. There was huge growth between December and January, as well as January to February. There was less growth between February and March most likely because I didn't post at all during March.
In terms of views per day, from December 2014 to March 2015: 330, 490. 771, 762. Overall, huge growth, except for March.

Top Performer
For the last 90 days, my top performing piece of content by far was Understanding Ionic's Side Menu with almost 10,000 views over the last 90 days. This is really telling as it seems to be a huge paint point for developers getting into Ionic. I get tweets and comments all the time saying it was a very helpful read. Again, very humbling.
It's also interesting because the views are going up every month for this post instead of down. I posted it at the end of November, 2014 and it has seen growth every month ever since. In March, it averaged 139 views per day!

Search Performance
My SEO game seems to be going pretty good. According to my stats, around half of my views this quarter were from search. According to Google Webmaster Tools, it would seem I am showing up in search research more and more as time goes on. Looking at the following graph, you can see a general upward trajectory.

GitHub in Review
So, I've been working on my GitHub game. I've been contributing more, mostly by creating my own Ionic and Angular modules… but… it's something!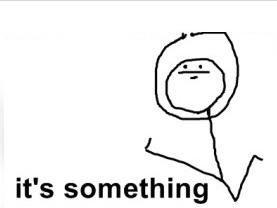 Twitter in Review
Current followers: 385, up since my Year in Reviews where it was 248.
2015 Goals in Review
So, I said in my yearly review that I have three goals:
Blog – Blog more and continue to grow my blogging "career".
Help – Post more on Stack Overflow and the Ionic Forum
Give Back – Make more GitHub Contributions. Open more issues, more pull requests.
So far, my blogging game has been getting better, my help game has been a bit down, and my giving back has been so-so.
I also said I want more guest posts this year. So far, I've only had one (Unit Testing Your Ionic Framework App) from Simon Reimler which was great. I am actively working on getting more. I'd love to have more varied content and writers on my blog.
Alternative Content… has been interesting. In January, I was very shocked and humbled when I was contacted by a publisher (who I won't name) asking if I would be interested in writing a book. After a couple of weeks of discussion, I decided for personal reasons to turn it down. But, the process was a big eye opener and really humbling. I was also asked by the same publisher if I would be interested in doing a video series. Again, I turned it down for personal reasons.
Conclusion
For the 3 of you that made it this far into this post, I'd like to thank you for supporting me, following me on twitter, retweeting me, tweeting my posts, and everything else that you do. I can't even begin to express how thankful I am to every single person who has in any way supported me.
Here's to an exciting quarter 2!